This page is the brochure for your selected program. You can view the provided information for this program on this page and click on the available buttons for additional options.
Sendai, Japan
(Outgoing Program)
Term

Year

App Deadline

Decision Date

Start Date

End Date

Fall

2016

03/01/2016 **

Rolling Admission

TBA

TBA

Academic Year

2016-2017

03/01/2016 **

Rolling Admission

TBA

TBA


** Indicates rolling admission application process. Applicants will be immediately notified of acceptance into this program and be able to complete post-decision materials prior to the term's application deadline.
Program Type:
Exchange
Language of Instruction:
English, Japanese
Language Prerequisite:
No
Housing Options:
Off Campus Apartment, On-Campus Dormitory
Credit Type:
Graduate, Undergraduate
Program Advisor:
Office of Education Abroad (Email studyabroad@case.edu)
Courses Offered:
Asian Studies, Biology, Chemistry, Computer Engineering, Earth Sciences, Engineering, Environmental Geology, Environmental Studies, Ethnic Studies, Evolutionary Biology, Geological Sciences, History, Japanese, Japanese Studies, Marine Science, Materials Science and Engineering, Mathematics, Mathematics and Physics, Mechanical Engineering, Nutrition, Physics, Pre-Architecture, Research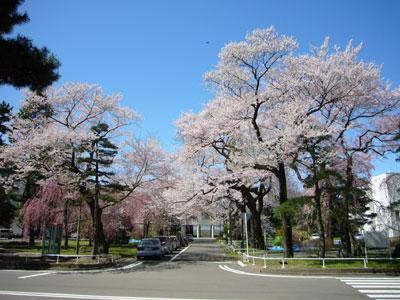 About GE3:
Recognizing a growing demand for internationally-experienced engineering graduates, a group of leading universities around the world established the Global E3 in 1995. Global E3 allows engineering students at member universities to enjoy a fulfilling study abroad experience.
Tuition Swap: Global E3 students pay tuition at their home institution, and enjoy the benefits of attending an overseas one!

Flexible Timing: Students can study abroad for the fall semester, spring semester, or the entire school year.

Overseas Internships: Global E3 students are able to take on a supplemental internships after their study abroad experience. Not all member universities offer this option, but those that do help provide students with industrial placements near the university, co-op internships within the university, and more.
Through participation in the program, Global E3 graduates gain the necessary foreign language ability, cross-cultural skills, and professional experience to excel in the multinational/multicultural business environment of the 21st century. The importance of this unique program has been recognized by the National Science Foundation, AT&T Foundation, and the U.S. Department of Education, all of which provided the start-up funds for the program. The program is sustained with membership fees from participating universities and from corporations.
Tohoku University
Sendai, JAPAN
University Info
http://www.tohoku.ac.jp/english/
School of Engineering
Info
http://www.eng.tohoku.ac.jp/english/
Language(s) of Instruction
International students will be enrolled in Tohoku University's Junior Year Program in English (JYPE) or Cooperative Laboratory Study Program (COLABS) or Direct Enrollment Education Program (DEEP) . All courses and research activities in the JYPE and COLABS are conducted in English. Students with sufficient Japanese language skills are also able to take courses in Japanese.
Introduction
Tohoku University was established in Sendai in 1907 as Tohoku Imperial University by consolidating an agricultural college and a science college. It is the third oldest former Imperial University after Tokyo and Kyoto.
Tohoku University is well known for its open and progressive policies. It was the first Imperial University to admit women and foreign students, and also pioneered in opening a university by offering public lectures. Already in 1911, Tohoku University graduated its first foreign students, thus becoming the Japanese university with the longest history of foreign graduates. All of these were epoch-making events in the history of Japanese higher education. The "Spirit of Open Doors" remains alive within the tradition of Tohoku University. Along with this spirit, the University has placed a high value on the "Spirit of Search for Truth" and emphasized original and creative research. Thus Tohoku University is known for its strong orientation toward academic research.

In the years following its establishment, Tohoku University has grown into an institution that includes the fields of medicine, science, and engineering among others. Currently the University has ten undergraduate and fifteen graduate schools, and five research institutes. The current student body consists of over 17,800 students, including roughly 1,210 international students from 75 countries. The university is staffed with about 5,550 employees, including about 840 full professors.
Academics:
Study Level
Undergraduate Students : Accepted

Graduate Students : Accepted

Computer Science Majors : Accepted
Period
Preference will be given to students who study at Tohoku for a full academic year. Students will not be able to study for only the second term
Students starting Fall semester can apply to JYPE or COLABS or DEEP.
Students starting Spring semester can apply to COLABS or DEEP. Please note that admissions decisions will not be sent until the end of January and applicants must consider how this timeline affects their spring enrollment.
Required Language Proficiency Tests and Minimum Scores
For JYPE/COLABS - none
For DEEP- Undergraduate: you are required to provide evidence of proficiency in Japanese such as Japanese Proficiency Test Level 1 or certification of Japanese proficiency by your home university.

Engineer major students may not be required Japanese for English class, however Japanese courses are required to understand in Japanese.

Master and Doctor: No requirement
Disciplines Available
JYPE:
Japanese language 1, 2, 3, 4

Japanese culture A, B

Japanese culture C, D

Science, Technology and Industry of Japan

Mathematics

Introductory Courses of Experimental Research in Physics III

Physical Chemistry

Basic inorganic Chemistry

Geophysics

Dynamics of the Earth

Evolution of the West Pacific Island Arcs and Their Environments

Ecology and Evolution

Molecular and Cellular Biology

Basic Elementary Particle Physics

Basic Quantum Field Theory

Basic Solid State Spectroscopy

Agricultural Science

Mechanics of Material

Materials Science and Engineering

System Dynamics

Computer Software Engineering

Fundamentals of Computer Engineering

Electricity and Magnetism

Introductory Quantum Mechanics

Chemistry of Materials

Biotechnology

Separation Science and Engineering

Environmental Chemistry and Engineering

Geological Environment and Earthquake Disaster

Individual Research Training
DEEP:
All regular courses

All JYPE courses except Japanese classes (depends on vacancy)
Additional application materials?
In addition to the Global E³ application, students must submit an application for Tohoku University Exchange Program http://www.insc.tohoku.ac.jp/cms/index-e.cgi?df=ect03

Note: Students applying to start the fall semester should plan to complete the Tohoku application, and advisors should submit it directly to Tohoku by March 10 (Tohoku's application deadline).

Since the program is based on the exchange agreement between Tohoku University and the home institution of the students, students are eligible for a waiver of tuition fees. Although students themselves should basically bear the cost of living, they are eligible to apply for the following scholarship, which is provided by the Japanese Government through Japan Student Services Organization (JASSO).

JASSO Japan Student Service Organization includes an allowance of 80,000 JPY/month for 6 or 12 months. The number of the JASSO Scholarship grantees is limited. Not all students admitted into an exchange program can receive the scholarship. Further information is available at http://www.insc.tohoku.ac.jp/cms/index-e.cgi?df=ect03 .

Spring applicants cannot apply for the JASSO scholarship.

When will students receive their acceptance package?
We will inform the Exchange Program Coordinator at your home institution of the final admission decision and the results of the screening for the JASSO Scholarship by the middle of June.

Semester Dates

Fall: early October to early-February
*Opening Ceremony and Orientation will be held in late September

Spring: early April to early August

Academic Calendar
JYPE: http://www.insc.tohoku.ac.jp/jype/2-1.html
COLABS: https://www.cefix.insc.tohoku.ac.jp/ASEP/COLABS/index.html#II_1
DEEP: Refer to JYPE Academic Calendar. It is all depends on Department and Research Institution so that follow your Academic Advisor.

Course Contents

JYPE course
COLABS course
Workload per semester

Junior Year Program in English (JYPE)
The main purpose of this program is to offer an opportunity for you to take science, engineering, and education courses at Tohoku University, without having to attain the Japanese language proficiency that would be necessary to take the same courses in Japanese. All lectures are given in English and course credit will be given by the standards for the equivalent courses offered in Japanese.

Each semester consists of 15 weeks of class work. Two credits are given for most of the lecture courses that meet once a week for 90 minutes. The Japanese language classes meet four times a week and 4 credits are given for 60 minute classes. Participation in the activities of a research group counts 5 credits for the Individual Research Training(IRT) course each semester, which is a required course. Students are required to take a total of 13 credits including 5 credits from their faculty's Individual Research Training course each semester.

Cooperative Laboratory Study Program (COLABS)
COLABS students are required to take the course of Individual Research Training in Lab (IRTLab). IRTLab offers four categories, each of which as different "Total School Hours". For example, "IRTLab 4" requires full School hours (750 hours per semester or 50 hours per week) for 30 European Credit Transfer System (ECTS). Certificate of completion of COLABS will be awarded to the students who earn 30 ECTS Equivalent or more in each semester including the ECTS Equivalent of IRTLab.

For more detailed information on Course descriptions: https://www.cefix.insc.tohoku.ac.jp/ASEP/COLABS/index.html#II_3

Direct Enrollment English Program (DEEP)
In this program, students study or conduct research at a department assigned to them depending on their field of study/study plan.

1. Special Auditing Student (Undergraduate or graduate students)
Students join the regular courses offered in each department or graduate school, where the lectures are mostly given in Japanese. Therefore they are required to provide evidence of proficiency in Japanese, such as the Japanese Proficiency Test Level N1 or equivalent certification of Japanese proficiency issued by the student's home university. The certificate(s) should be submitted at the time of application.

2. Special Research Student (Graduate students only)
Students engage in research activities under the supervision of an academic advisor at Tohoku University. They are not always required to provide evidence of proficiency in Japanese, especially in the field of natural science. If the student's academic advisor agrees to supervise in English, the student will not be required to show proficiency in Japanese.


Grading System

For JYPE
90-100 A
80-89 B
70-79 C
60-69 D
less than 60 F


Academic Transcripts
The certificate which shows the final records will be issued on request.
Student Life:
Is on-campus accommodation available to exchange students?
We will apply for a room at the dormitories, Tohoku University International House and University House Sanjo, on your behalf.
Student Life and Expenses
http://www.insc.tohoku.ac.jp/guidebook/4living.html
*Applicants cannot choose their dorm. Room assignments will be made according to available space.
When can exchange students move-in to the Hall of Residence?
JYPE/COLABS/DEEP- an official letter will announce when you are able to move in
(For all programs - Last week of September. No weekend to move in )
PRE-ARRIVAL
Entry Visa
Prior to applying for a student visa, you must obtain a Certificate of Eligibility which is issued by Sendai Immigration Bureau. This process will take about two month. After receiving the Certificate of Eligibility from Sendai Immigration Bureau, Tohoku University will mail your CoE to your home University. You must apply for a student visa from the Japanese Embassy or Consulate in your area.

Please consult the Japanese Embassy or Consulate in your area for necessary documents to apply for a student visa.

The following are required to obtain a student status:
1. Application form
2. One photo (45mm x 45mm size, showing uncovered full face against a plain background)
3. Copy of the page of your passport that contains your photo
4. A copy of the Certificate of Acceptance (in Japanese) from Tohoku University
For more information:
Ministry of Foreign Affairs: http://www.mofa.go.jp/j_info/visit/visa/

Health Insurance & Immunizations
The National Health Insurance Act requires all foreigners who are going to stay (or may possibly stay) in Japan for more than one year to join the National Health Insurance program. Accordingly, all the participants have to join this program while staying in Japan. The amount that the students were asked to contribute in 2012 was approx. 1,900JPY/month. It will be covered 70% of the total cost, when you are examined or treated under this insurance.

Student Accident & Injury Insurance is an aid plan for students who suffer injuries in case of an accident while they are engaged in research and educational activities at the University. (Ex. Japanese Culture A/B courses require this insurance.)

Personal Liability Insurance is for facilities, products and storage, with special liability provision for risk in daily life. If you ride a bicycle, you need this insurance.
ARRIVAL/ORIENTATION
When should I arrive?
The orientation session is held twice a year, in mid April and mid October and it is announced on the notice board and the web site of the Center for International Exchange.
Is airport reception available?
No. We do not have a pick-up service. Students need to come to their university dormitory by themselves.
Is there any bank on campus?
ATM- 77 Banks on campus and Post Bank is located next to campus .
ESTIMATED COST OF LIVING
Tohoku University International House and University House Sanjo are available for the stay at reasonable rates (typically 25,000 JPY/month, including utilities). The cost of living in Sendai is typically 80,000 JPY/month.

Food/meals
information on dining options and meal rates:

Housing
information on housing and rates:

Local transportation
Bus routes going through the city of Sendai are the Sendai Shiei buses (Sendai City buses) and the Miyagi Kotsu buses (Miyagi Traffic Co. buses). There is a minimal charge of 100JPY for using these buses. The subway trains run north-south (Tomizawa Station - Izumi Chuo Station), and in operation after bus hours. There is a minimal charge of 200JPY. Bicycles are the most common form of transportation among students.

Academic expenses (e.g., books, stationery)
It is depends on the courses you take

Personal expenses

Other administrative fees
None
CONTACT
Office responsible for incoming exchange students

Center for International Exchange
Website http://www.insc.tohoku.ac.jp/cms/index-e.cgi
E-mail studyab@bureau.tohoku.ac.jp
Life in Sendai:
Sendai, the largest city in the Tohoku Region with about one million inhabitants, is located about 350 km to the northeast of Tokyo. It can be reached in two hours from Tokyo by Shinkansen Super express, "the Bullet Train." It is an important economic and cultural center in northern Japan with many universities, government agencies, and corporate branch headquarters. Sendai, often called the "City of Trees", is a city known for its pleasant streets lined with many trees, and it is also regarded as an "academic city" with its center on Tohoku University. Because of its northern environment, the summers are cool and the winters are moderately cold. The City is bordered by mountains to the west and the Pacific Ocean to the east. It has many historic and scenic sites surrounded by unspoiled nature. Sendai is regarded as one of the most pleasant Japanese cities to live in.
Finances:
While abroad, students continue to pay their Case tuition rather than the tuition at their new institution. In addition there are several expenses students' financial aid can potentially help to fund. These are listed in the attachments below.
TohokuYear.pdf
TohokuFall.pdf
TohokuSpring.pdf